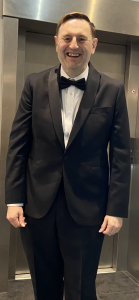 Keith Large
Producer of "Wheel Gone Kid Three And A Half-Plane Stupid"
Keith Large is a dynamic indie writer and producer celebrated for his imaginative storytelling. His hit series, "Wheel Gone Kid," was inspired by the unexpected talent of real-life mother and son actors Reece and Rita Jagpal-Mohan. Collaborating with Wayne Kelly and Matt Holt from Spoon Jar Films, Keith's vision for the series blossomed, even amidst challenges like scorching sunlight during filming. Keith's attention to detail shines in scenes like the plane simulation, where he transported audiences into the characters' world. His openness to learning from every project is evident, as he plans to involve characters more in the sequel. One of Keith's proudest achievements is the award-winning short film "Guilty Bunch of Flowers," co-created with Matt Holt, Wayne Kelly, and Maria Smith. Keith's advice to aspiring directors: immerse yourself in film festivals and build a compelling portfolio. Keith's collaboration with familiar actors brings authenticity to his characters, and his partnership with Matt Holt adds a whimsical touch to sound design and music. As an indie visionary, Keith Large continues to captivate audiences with his distinctive narratives.
Pradeep Shahi
Director of "The Last Ritual (Antim Sanskar)"
Pradeep Shahi is an accomplished writer-director with over 7 years of experience in the film industry. He began his career directing short films, commercials, and corporate videos, before gaining recognition for his work in bringing the inspiring stories of the Gurkhas to the silver screen. Recently, his film "1915 The Legend of the Gurkhas" was released on Amazon Prime, showcasing his unique vision and storytelling skills.
As a Nepalese-born British filmmaker, Shahi brings a unique perspective to his works. He is currently working on his third feature project, "Eklo – The Last Man," following the successful completion of his second feature film, "Antim Sanskar." With his passion for filmmaking and commitment to telling stories that resonate with audiences, Shahi is a rising talent to watch in the Nepalese film industry.
Guillermo Rosabal-Coto
Director of "We are the music"
Costa Rican born Guillermo Rosabal-Coto is an ethnographer, sociologist and educator who studies how the Western establishment alienates the relationships that we affirm, explore, and celebrate when engaging with music in our daily life, from a Latin American, decolonial perspective. While he has been a university professor in his home country, teaching and doing research internationally, he recently began his career as self-taught filmmaker.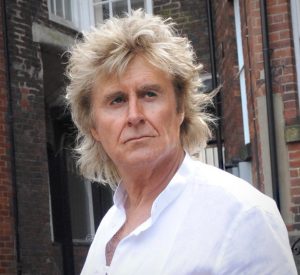 John Parr
Director of "Unconquered"
Grammy nominated singer songwriter John Parr has had two U.S. number one hits "Naughty Naughty" and "St Elmo's Fire (Man in Motion)". He has written and performed title tracks and music for 15 Hollywood movies including "Three Men and a Baby", Schwarzenegger's "The Running Man" , "Near Dark". The Oscar winning "Spider-Man into the Spiderverse" and "Deadpool" and has sold over 10,000,000 albums worldwide.
John's recent album "The Mission" is inspired by the sacrifices of our service men and women and their families with proceeds going to military charities to aid their rehabilitation as they make the difficult transition back into civilian life.
John is an Ambassador for the USO of America, USA Cares and Military Families and has worked extensively with Help For Heroes and UNICEF.
On the campaign to raise awareness for the military cause, John and his production manager Hedley Taylor traveled 35,000 miles by road in the first 7 weeks of an 18 month tour of America.
"St Elmo's Fire (Man in Motion)" was written by John and David Foster as an anthem for wheelchair athlete Rick Hansen. Rick had been recently disabled and during his recovery dreamed of wheeling his chair around the globe to raise funds and awareness for spinal research.
His incredible journey began in May 1985, wheeling 50 miles a day for two years two months and two days…. 25,000 miles circumnavigating the globe, Well… the rest is history…. Rick's dream finally became a reality and his epic journey had raised $275,000,000 for spinal research and built I cord, the world's leading spinal research facility, where a few people with the same injuries suffered by Rick were able to walk again.
Moe Taylor
Director of "The Importance of Strange Perceptions"
Moe Taylor began his film career as a broadcast journalist in the United States Navy where he had the opportunity to film news stories in over forty countries. After that, he moved on to a producer position for NBC before settling into freelance work for his husband and wife production studio BrainDagger Films. He has always been interested in mind-expanding documentaries about the secrets of the universe and is proud to add his own voice to the genre.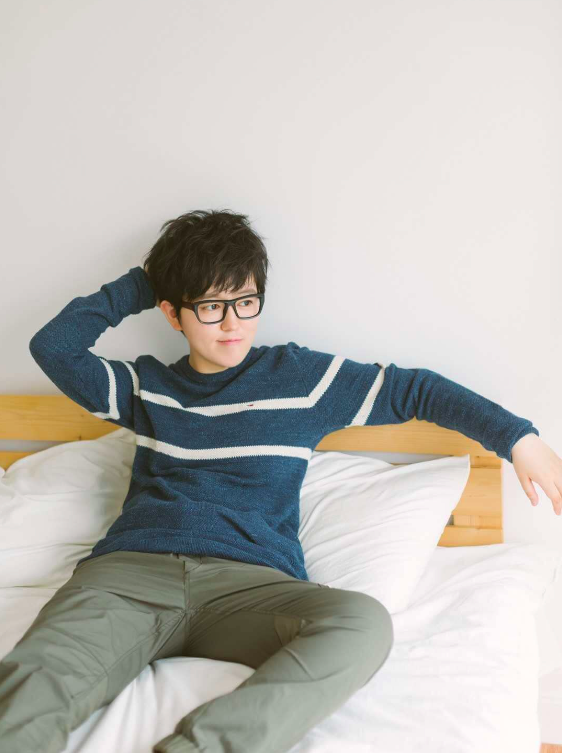 Yiwen Cao
Director of "Graduation"
The director Yiwen Cao is a young female filmmaker, who wants to give people mental power from her films. She is good at using suspense plots and real scenes to let audience feel what the main role suffers in films. And this is her first time to be a director.
Besides, she is very warm hearted and amiable. Though some people may not recognize her gender by judging her appearance at first glance, she is willing to use this feature in movies to show people gender is not a big deal. The essence of human being is the same.